F2 – Fun and Frustration is the last of Sankaranthi Releases in Telugu, starring Venkatesh, Varun Tej, Tamannaah Bhatia, Mehreen Pirzada. This crazy multi starrer is directed by Anil Ravipudi who made us laugh with Raja The Great and Pataas. Also, Venkatesh and Sankranti is an evergreen combo.
Let's see how this movie fared.
Casting:
Venkatesh was awesome, the vintage Venkatesh is back with the right set of genre movie. His comedy is timeless, on par with Nuvvu Naaku Nachav and Malleshwari. He has lit the entire screen up with his expressions, dialogues and body languages. He even danced in this movie for most of the songs. Full feast for fans. They were references of his classics Raja and other BGMs for which the audiences went crazy.


Varun Tej was not much an add on for this movie, he was dominated by Venkatesh. He was decent though, with the forced Telangana accent which he tried worked well. His dances and acting were also good.


Rajendra Prasad was good but we are bored of the same character's played again and again, so he did not evoke much laughter.


Tamannaah and Mehreen enjoyed great screen time unlike their last few movies, they had the equal role when compared to the male counterparts other than using them as glam dolls for songs.

Mehreen was cute playing the dumb "Honey is the Best" Character.
Vennela Kishore was the biggest disappointment, he was wasted. Silly dialogues like "King Of the North" "John Snow", " I love you Robert"were thumbs down.
Srinivas Reddy & Prudvi (who are directors fav) also failed to make us laugh. Only Venkatesh carried the movie on his shoulders.
Direction and Others;
Anil Ravipudi did well with respect to his strong zone which is comedy and dialogues, he used Venkatesh and the lead cast very effectively. The First half was filled with fun and entertainment. It was a laugh riot. Easily the best entertaining one in recent times.


However, he failed to use the strong Comedian Actors like Vennela Kishore, Rajendra Prasad, Bramhaji. There was Nutan Naidu of big boss fame as well. Hari Teja was wasted as well. Director failed miserably with the casting and especially in 2nd half.


His last movies Raja the Great and Supreme had great fights, comedy from supporting actors which lifted the movie a pitch above for its content. Here, with F2, Venkatesh managed the entire entertainment with the lead cast alone.


Music was good, on screen they were better with dances and glamour. The cinematography was good, editing was great.


What we did not like is the 2nd half, which was pale, the story which was routine and presented in more senseless manner: The climax was again the same Pellam Orelthe kind of climax, getting caught at the edge of the cliff endangered for life together. Very predictable and if you just want to remember this movie for its happy moments. Leave early.
Overall, it's a fun ride and sure shot Sankranthi winner for its entertainment quotient, thanks to Venkatesh.
3/5 ( 0.5 extraa for Venkatesh)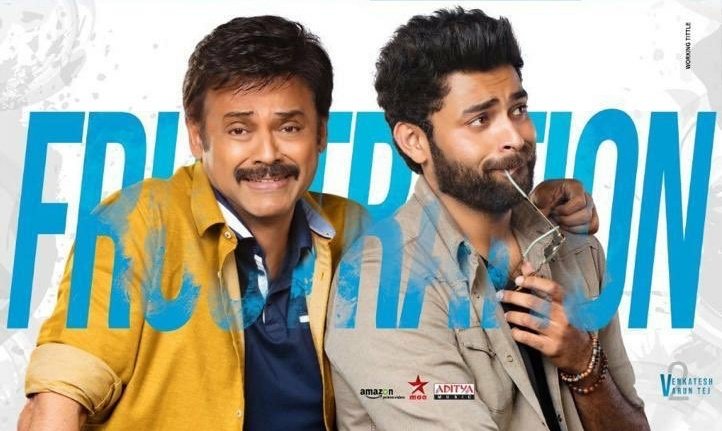 Follow @satyajithpinku